Our employees with expertise in many different fields are leveraging their uniqueness
and exerting their potentials to deliver truly valuable services to the Prudential Group while maximizing the Group synergy.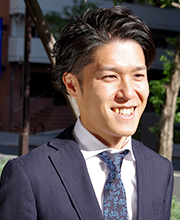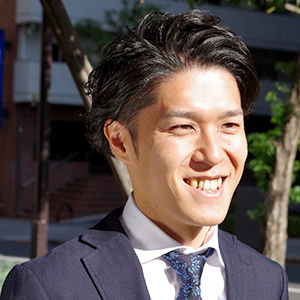 Shinpei
KODAMA
Network&Voice /
DC Planning Function
I belong to Network & Voice/DC Planning department, which is responsible for designing, development planning and maintenance of network infrastructure as well as providing extended support for security and remote access for team in U.S Home Office.
As we work with international groups, diversity is our key competence to get over cultural gaps. However I have been able to overcome those challenges and difficulties with dedicated support from fully talented people in my team and other teams in PSJL, and as well my boss always motivating us with comfortable working environment. I find value and pleasure in my job for organizational growth is linked with my personal growth, and that is whole reason I am working here.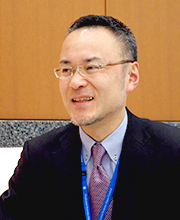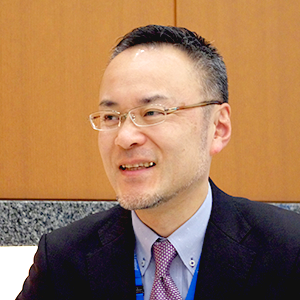 Yoshinori
MAEDA
Operations
Function
We, the Operations Function which engages in system operations, assume the responsibility for steadily providing system services for entities of the Prudential Group in Japan. Our duty, the "system operations", refers to the operations management of a wide range of items, including all of the mainframe systems, servers and PCs.
Our Function also manages on-site user support operations and IT Helpdesk that reside in the entities of the Group. Thus, of all the organizations in PSJL, our organization is the closest to the user and also the biggest in size.
In order to continue providing high-value-added services, all employees including management-level employees are making a concerted effort to improve our processes and enhance our organizational strength.
We would like to make a continuous effort so that we can continuously serve as an indispensable partner for the Prudential Group in Japan.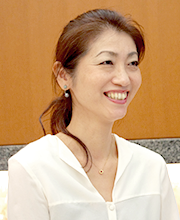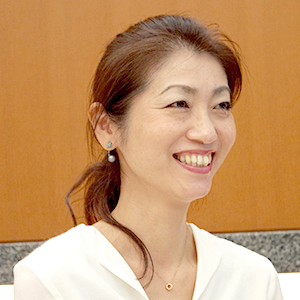 Yasuko
SAITO
Project Solution
&Delivery Function
I belong to PS&D (Project Solution & Delivery), a function responsible for project management.
The function is characterized by possessing System Integration (SI) force, separately from PM force, which specializes in dealing with inter-departmental projects or technical challenges.
My main job is monitoring and reporting of all projects in the PSJL, making certain that they are being carried out according to the prescribed scope, schedule and budget. Development of rules and processes for project execution is also one of the important roles I assume. Further, I provide PM support, such as educating new PM members and creating a PM handbook. The most important thing in this duty is to act as a comprehensive owner of all projects in PSJL instead of seeing them as separate projects.
I have been busy working as a manager with a lot of operations as stated above on my plate, and I find my job challenging and rewarding as a Team Leader.
Meanwhile, thanks to the cooperation of my boss as well as my teammates, I have been able to strike a balance between work and family, enjoying a fulfilling life as a mother.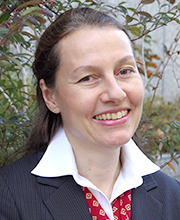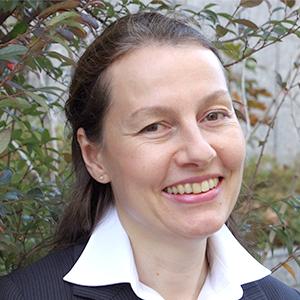 Nicolette
Krauss
Client Management
Function
I came across the PSJL for the first time three years ago. I decided to join the Company because I was attracted by its flexibility in the organization and has become convinced that I can develop my capability together with the Company's development.
I belong to a team that serves as a contact point for several entities in the Prudential Group, including life insurance companies, for which PSJL provides services.
I assume a role of Client Manager (CM) responsible for affiliate companies. In my role, while closely communicating with the clients, I support their coordination with various functions in PSJL.
I have a busy life serving as a partner of various entities with different needs, but the most important lesson I have ever learned in my job is "it takes more than a CM's capability to achieve success." A CM can become a "reliable partner" who can contribute to the Group only when everyone takes a proactive stance.
PSJL has diverse people with different gender, nationalities and backgrounds. Despite such differences, by consolidating the strength of each employee and the cooperation of all teams, we are advancing towards PSJL's corporate philosophy: "One PSJL".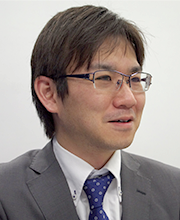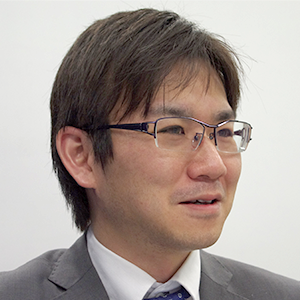 Itsuki
KURODA
Mainframe Technical
Services Function
The first thing I was surprised at when I joined PSJL was the diverse range of mainframe models. Providing a wide variety of models may be beneficial to users, but from a technical perspective, it is quite difficult to develop, manage or operate them.
In such an environment, we need to have a broad knowledge and experiences. To this end, my team has been holding a regular study session called "I-Brain" that enables participants to join voluntarily, learn from the expert of each model who serves as a presenter and have heated discussions, thereby facilitating information sharing and advancement of knowledge. I enjoy discovering something new every week, and also realize every day that, thanks to the development program systematically provided by the Company, I have been able to continue to develop my skills steadily.
Such an effort has given me confidence, enabling me to change my mindset to take a more proactive stance without hesitation towards my work.
When I think about where I want to be in 5 or 10 years from now, I realize that the Company has already provided us with the environment that supports achievement of our self-actualization and personal growth.
It is certainly up to us whether we make the effort or not, but the environment you place yourself in is also a very important factor.
I think PSJL is a company that enhances the level of its employees' professionalism.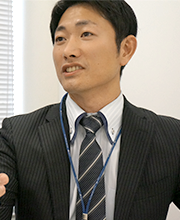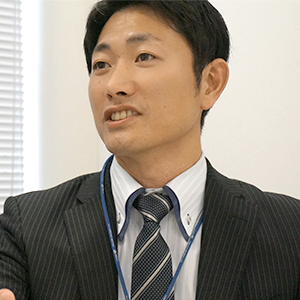 Katsuya
SHIOMI
Operations
Function
I serve as the Leader of IT Helpdesk that deals with inquiries from life insurance companies. People tend to think of helpdesk as a reactive section that only responds to inquiries it has received. However, I think the section plays the role of a sensor, which detects any dissatisfaction or demands about systems, since we hear user's voices directly.
As one of our important roles, we engage in such efforts as system introduction or replacement of IT equipment from the planning phase as a party who can speak up from user's perspective, thereby contributing to the realization of a user-friendly system.
We engage in our work with the motto "Provide services that exceed user's expectation" so as to make users think that our service is beyond the call of duty.
As we have frequent contact with users, we sometimes receive harsh feedbacks; however, in many occasions we receive gratitude as well, which gives a tremendous boost to us. The Prudential Group has a program which allows its employees to send message cards to those who have acted based on the values of the Group. Many of my teammates have received the cards and they are very proud of the praise they have received.