Prudential Financial, Inc., the parent company of Prudential Systems Japan,
is one of the world's largest financial services institutions.
Beginning of Prudential Financial
Prudential Financial, Inc. was started in 1875 as the Prudential Friendly Society. The basic philosophy of John F. Dryden, the founder was "to realize eternal principle of human love and family love that forge social bonds."
The United States in those days were suffering the Great Depression and following recessions. Further, a large inflow of immigrants turned the cities into slums, and unsanitary living environment caused increase in mortality rate of working-class people.
Ordinary people were forced to live humble and miserable life that we cannot imagine from America today, and had to struggle to scrape up funeral and burial expenses of their families.
However, both premiums and coverage of life insurance of those day were very expensive, and were purchased by only a handful of wealthy, upper-class people.
To meet the compelling needs of the society, John F. Dryden made great efforts to introduce industrial insurance to workers that was popular in England around that time, and sold the first policy of industrial insurance in the U.S. at an affordable price as low as "3 cents a week".
From then onward, Prudential Financial, Inc. has grown to win overwhelming favor and trust from the U.S. citizens.
From its foundation, Prudential Financial, Inc. steadily expanded its business, and to date, has expanded its operation into new financial services to better service the customers. Today, in Prudential Financial, Inc, one of the world's largest financial services institutes, the spirit of the founder, "human love& family love" still lives on.
Transition of Prudential logo mark, the "Rock"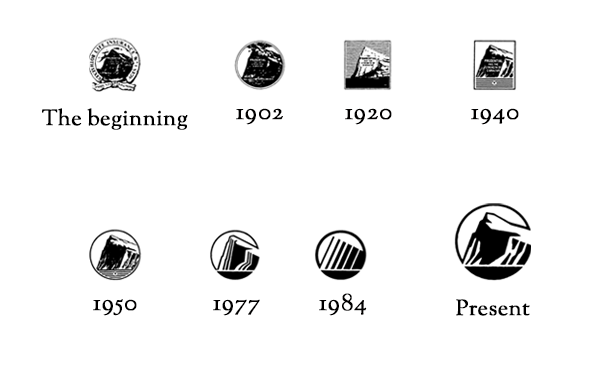 Prudential Financial, Inc. of today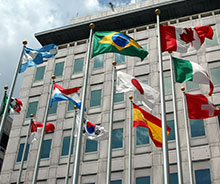 Head Office of Prudential Financial, Inc.(Newark)
Prudential Financial, Inc., one of the largest financial services institutions in the world, conducts business in life insurance, mutual funds, annuities, retirement solutions, and investment management to offer services to corporate and individual customers in over 40 countries around the world.
Corporate Headquarters
Newark, NJ, United States
Chairman and CEO
John R. Strangfeld
Total assets under management
$1.299 trillion(As of March 31, 2017)
Number of employees of Prudential Financial worldwide
49,739(As of December 31, 2016)